W
e
a
r
e
O
p
e
n
!
W
a
l
k
-
i
n
s
W
e
l
c
o
m
e
!
Our cat café is a cat lounge plus a café where we provide a fun and entertaining environment for our customers and cat residents. We serve local roasted coffee and some delicious pastries in an amazing café vibe. Our café cats are skilled furry therapists. Come meet, play, and cuddle with our young cat residents. An entry fee of $10 is required for all visits, and supports our life-saving work. Walk-in reservations are welcome.  Make a reservation ahead of time or give us a call at (904) 547-2940 to check for available times to visit.
T
i
m
e
s
p
e
n
t
w
i
t
h
c
a
t
s
i
s
n
e
v
e
r
w
a
s
t
e
d
.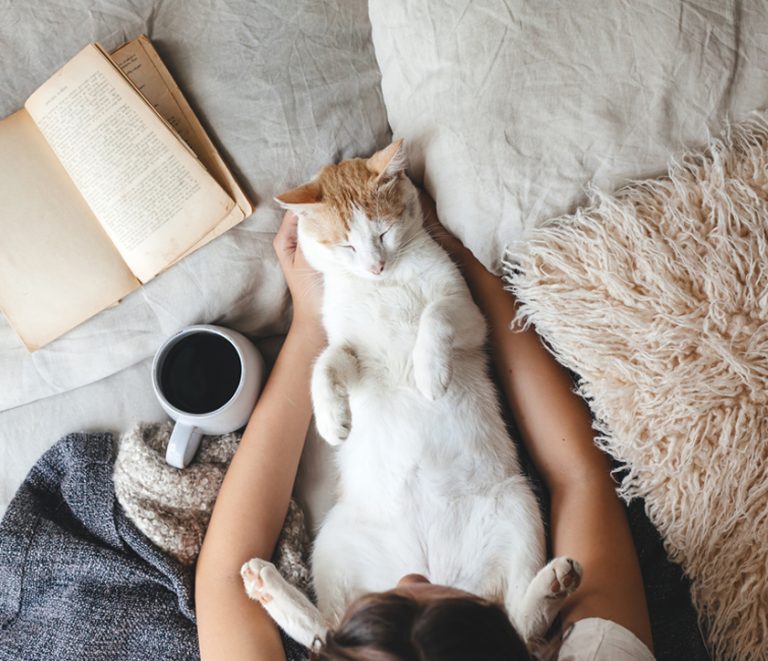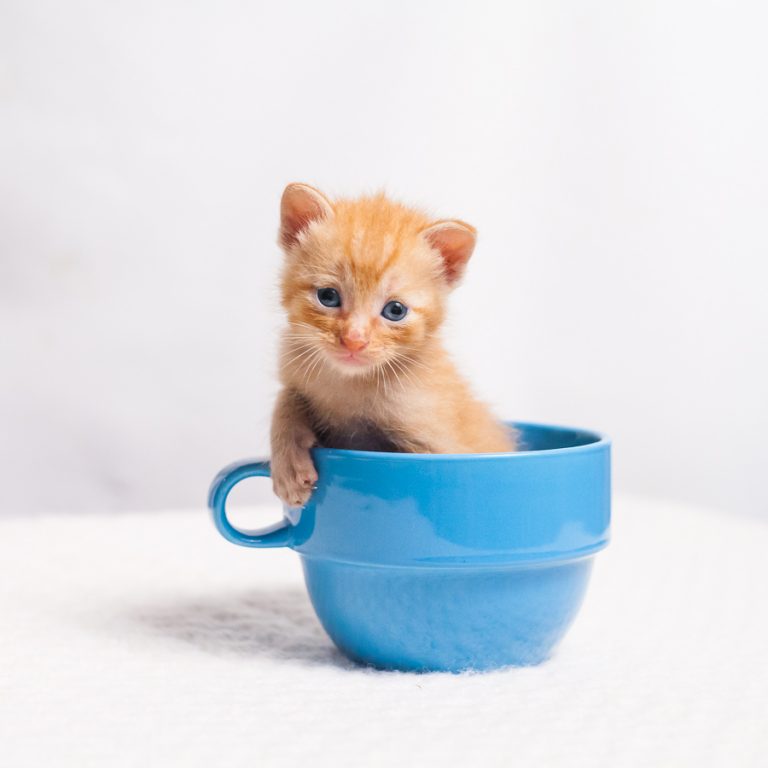 It's simple. A cat café is a cat lounge + café where you can hang out with cute cats, sip on your favorite beverage, snack on delicious pastry in an amazing café vibe. Our café cats are skilled furry therapists. Come meet, play, and cuddle with highly social, pawsome cat residents.  If you fall in love, these amazing felines are adoptable!
Our paid for cat experience allows us to provide a cozy environment and a unique therapeutic experience for cat lovers. Plus it sustains a stimulating and comfortable home for lovable homeless cats until they are adopted. Your visit funds our space and all of the veterinarian medical care for all of the kittens and cats in the café.  Without it, we just could not save nearly as many animals.
Our full coffee and tea café is a separate space from the cat lounge and all food is prepared off-site. You may spend time in our cat lounge or have complete view of our playful resident cats from the café window.
Your $10 Visit is a Donation to
Small Lives Matter Kitten Rescue
Our cat lounge vibe is a relaxing minimalistic space that feels oh so luxe with our furry friends, Nordic styles, comfy furniture, furry pillows, floor futons and coffee tables.  It serves as a foster home for the resident cats. Take your favorite beverage or snack from the café and enjoy it in our lounge.  It is designed for playing, relaxing and cuddles. You can also study or work here with our free WiFi in the company of our cats.
Pick a day and time to visit the adoptable kitties in Frisky's Cat Lounge. Visit for an hour or attend our specialty classes – Cats & Yoga or Kitten Palooza. We have many different experiences.
Check out our FAQs for things to know about before your visit.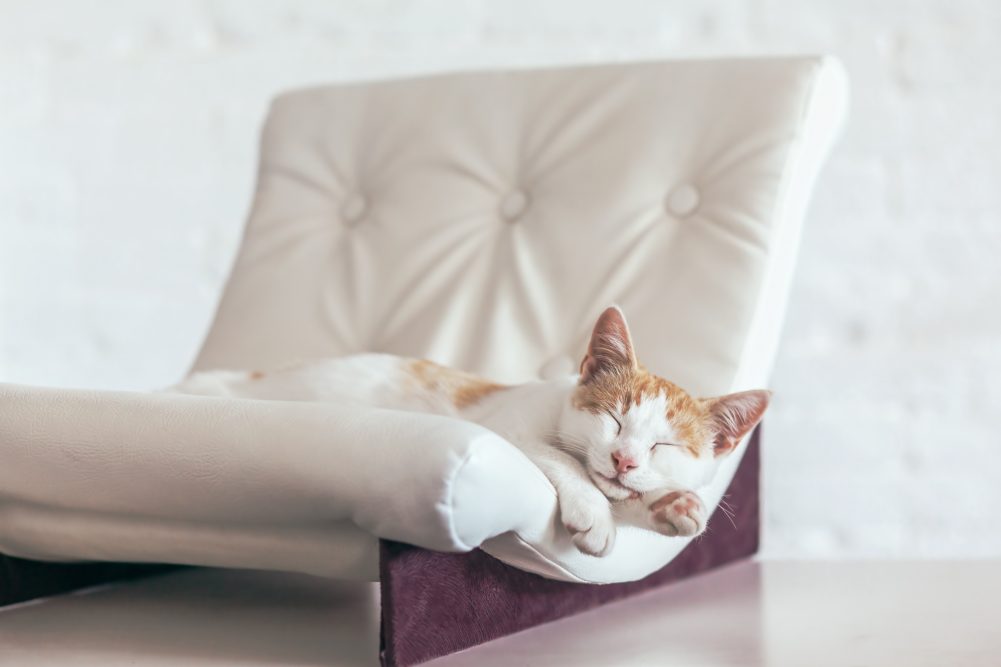 Cats are Good for Your Health
Studies have shown that petting a purring cat or watching it hunt a toy mouse is a great way to lower stress, lessen the effects of depression, and lower blood pressure. Snuggling with a cat can help take your mind off your worries and everyday struggles – which can improve your mood. Want to read more about the science behind all that?  Click the link or button below to learn about the Healing Power Of Cat Purrs.  We love the idea that we could be a small part of putting you in a better mood!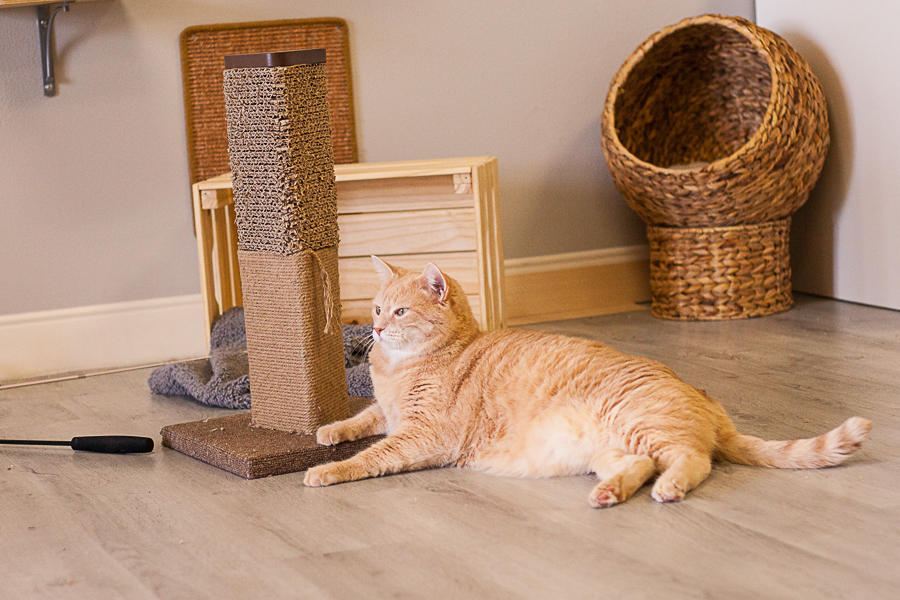 We serve a variety of coffee and espresso beverages, teas and bakery items in our café. Our café is a separate space from the cat lounge. Our food is provided Knead Bakery and a few other local bakeries. You can choose to enjoy your beverage and snacks in the cafe, where no cat has ever stepped paw or it  can be brought into the "cat lounge" once it has been purchased (but please remember, no sharing with the cats).  The cafe and cat lounge are separate and health department approved.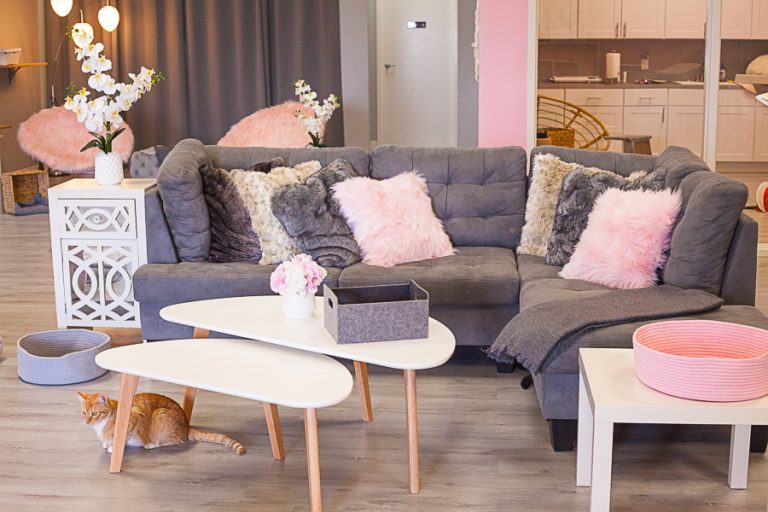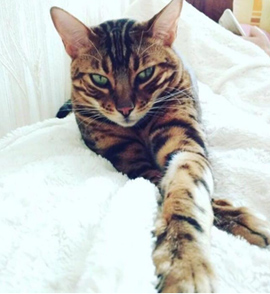 Choose your cat experience for your visit.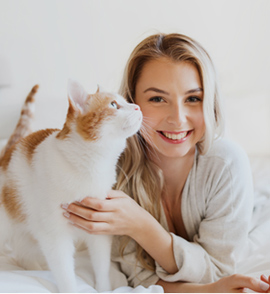 Sign our electronic waiver.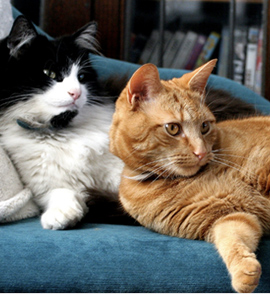 Arrive 5 minutes early, check-in, order your drinks and get cat treats.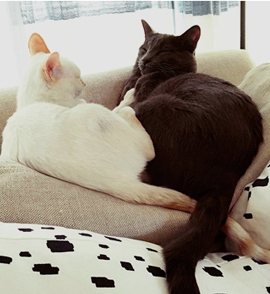 Enter cat lounge! Drink, eat, make new furry friends, eager for some pets and playtime.